TYPE III: SUCTION CUPS
Looking for a suction cup?
Below are the standard injection molded plastic suction cups offered by Komtech.
Molded from our unique Polylastomer® compounds, Komtech suction cups replace rubber suction cups. If none of our stock parts meet your needs,you can Fax, Mail or E-mail the details of your application to us and we will quickly provide you with our design input and quotation.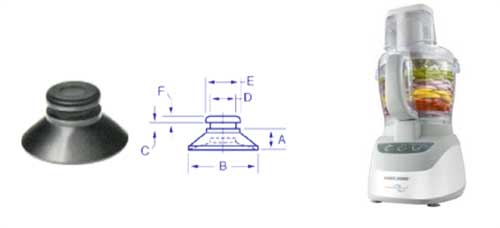 If you cannot locate a stock suction cup that will fit your application,challenge us for the solution now :
Komtech USA Inc
106 North Park Drive
Anderson, SC 29625
Office - (864) 760-1400
Fax - (864) 328-9670
sales@komtechusa.com
---