HANDLES
To fulfill your needs, Komtech has developed the largest and most versatile assortment of standard injection molded handles in the industry.
Molded from prime virgin plastics, Komtech handles are available in stock black, white and brown colors or we can custom match to meet your standard application. Many Komtech handles are supplied with preassembled mounting hardware to save you time and labor in attaching the handles to your products.
All types of handles are injection molded. Applications for plastic handles, case handles, luggage handles, wire core handles.
We make our all products by keeping customers demand in mind. All types of handles like bar mounting handles, olympian handles , light duty handles are made from new rubber " Polyethylene" and leather that makes handles "Soft feel". Deep finishes and attractive hardware compliment all.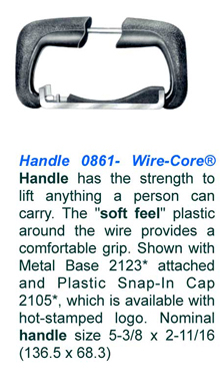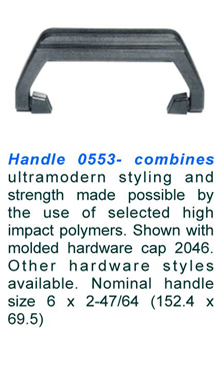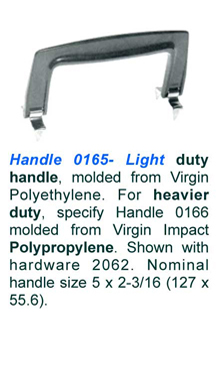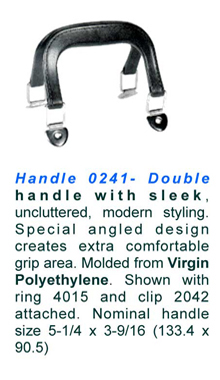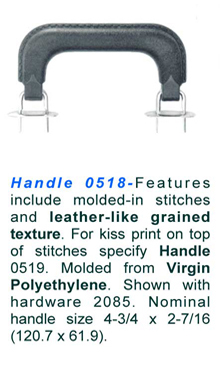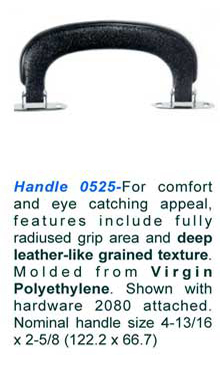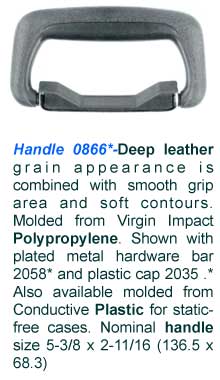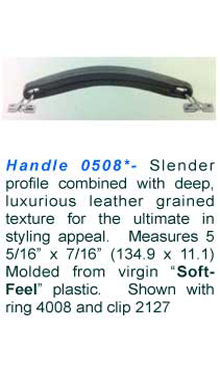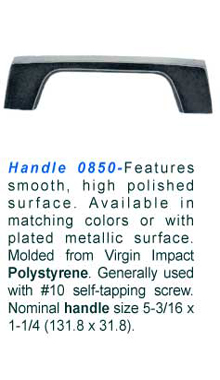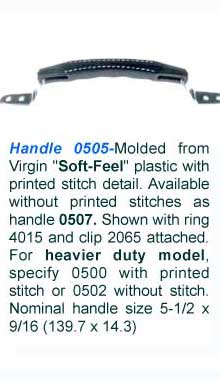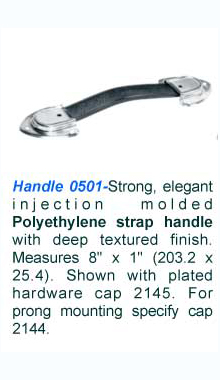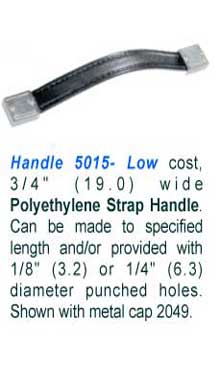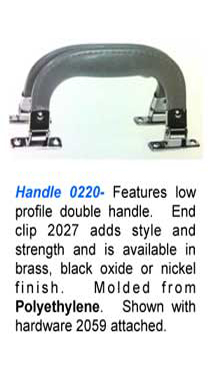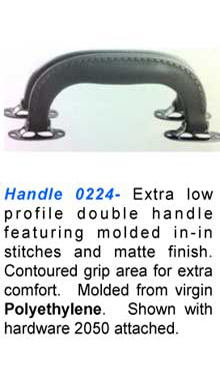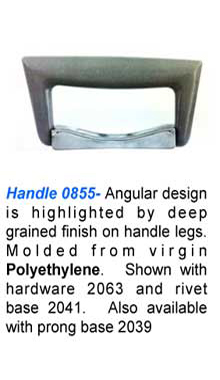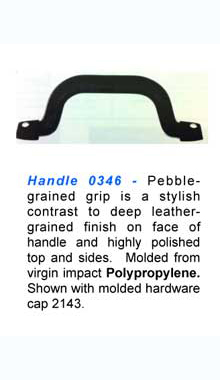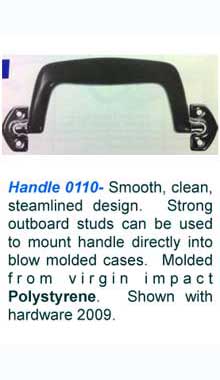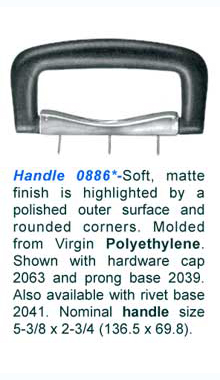 If you cannot locate a stock handles that will fit your application,challenge us for the solution now :
Komtech USA Inc
106 North Park Drive
Anderson, SC 29625
Office - (864) 760-1400
Fax - (864) 328-9670
sales@komtechusa.com
---